8th ANNUAL NOAA CREST SYMPOSIUM 2013
CLIMATE AND EXTREME WEATHER IMPACTS ON URBAN COASTAL COMMUNITIES
---
LOCATION : The City College of New York
DATE : June 5-6, 2013
The 8th Annual NOAA CREST Symposium will be held on June 5 through 6th 2013 at the CUNY/City College of New York. June 5th is observed as World Environment Day by UNEP worldwide and will thus be befitting to kick off our 8th Annual CREST Symposium where individuals from different research areas will all come together to discuss common urban coastal environmental issues.
The recent extreme weather patterns that hit the North East of the Continental US left even the politicians to think about climate and extreme weather events, >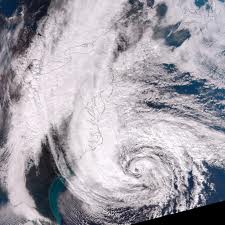 and why 100 year flood happen more frequently.
This year's NOAA CREST Symposium will assemble government administrators, climatologists, scholars, researchers, economists, social scientists and the media for a 2 day symposium. Participants will be able to share research ideas and results and have the opportunity to develop professional networks with other scientishts and educators from various agencies and groups including NOAA, NASA and other federal agencies.
AGENDA
TECHNICAL SESSION
Click here to download
Full E-Book Abstract
Click here to download
Full Agenda
Climate Vulnerability and Assessment,Mitigation and Adaptation
Weather and Atmosphere: Weather Ready Nation
Resilient Urban Ecosystems and Coastal Communities
Land and Water Resources
Lessons Learnt from Super Storm Sandy
EVENT SUMMARY
| | | |
| --- | --- | --- |
| Using satellite data for extreme weather events and climate change | Dr. Al Powell, NOAA/NESDIS/STAR | Download Here |
| Crest sciences address extreme weather and climate issues | Dr. Reza Khabilvardi, NOAA-CREST | Download Here |
| Crest sciences address extreme weather and climate issues | Radley Horton, NASA/GISS | Download Here |
| Tropical Moisture Exports and extreme rainfall | Upmanu Lall, Earth Institute, Columbia Uni. | Download Here |
| Extreme weather forecasting - Coastal Urban Ecosystems | Dr. Jorge Gonzalez, NOAA-CREST. | Download Here |
| Improving storm surge forecasts and adapting our urban coasts | Alan Blumberg, Stevens Institute of technology. | Download Here |
| Evaluating impacts of climate change and hurricanes on secondary production in coastal embayment | Michael Weinstein,New Jersey Institute of technology. | Download Here |
| Preparation, Response and Recovery- Early Lessions from hurricane sandy and new york city. | William Solecki,CUNY Institute for sustainable cities, HUNTER college. | Download Here |
| Assessing the ecological impacts of hurricane sandy on New Jersey shorelines. | Firas Saleh, Center for Natural resources, development and protection, NJIT. | Download Here |
| Winter climate extremes over northeast united states and teleconnection with large scale climate variability | Liang Ning. University of Massachusetts. | Download Here |
| Vulnerability to extreme heat in New York City | Jaime Madrigano, Earth Institute, Columbia University. | Download Here |
| Intergrated Climate Adaptation Among Livestock smallholders in the Gandaki River Basin, Nepal | Nir Krakuer,NOAA-CREST. | Download Here |
| Health Exposure,Socio-Economic Vulnerability and Infrastructure at risk | Lesley Patrick, CICS, Hunter College. | Download Here |
| Changes of the Hydrological balance of caribbean Lakes | Daniel Comarazamy, NOAA_CREST. | Download Here |
| CREST Long Island Coastal Observatory- a Resource for Regional observation. | Sam Ahmed, NOAA-CREST. | Download Here |
| Enviromental Stressors Driving relative sea level rise of river delta systems. | Zachary Tessler, Crossroads Initiative CCNY. | Download Here |
| Ocean Color observations and their applications to climate studies. | Alex Gilerson, NOAA-CREST. | Download Here |
| A bidirectional Reflectance distribution correction model for retrieval of water leaving radiance data in coastal waters | Soe Hlaing, NOAA-CREST. | Download Here |
| Hyperspectral remote sensing of tropical coastal environments : The use of HICO data to derive water quality parameters in puerto rico. | Roy Armstrong, URPM, NOAA-CREST. | Download Here |
| Towards a weather ready nation: public education, engagement and communication on extreme weather events. | Shakila Merchant, NOAA-CREST. | Download Here |
| Towards a weather ready nation II. | Sean potter, NOAA/NWS. | Download Here |
| Do we know how storms will change in a climate warming. | William Rossow, NOAA-CREST. | Download Here |
| Towards a weather ready nation II. | Ralph Ferraro, NOAA/NESDIS/STAR. | Download Here |
| Case study of torrential rain and flood in merrimack river valley in may 2006 | Jian-Hua Qian, University of Massachusetts. | Download Here |
| Prediction of coastal flooding at residence zones and transportation infrastructure at the east bank of delaware bay in sea level rise conditions | hansong Tang, NOAA-CREST | Download Here |
| CREST-Safe: A long Term field campaign experiment for snow using microwave remote sensing | Tarendra Lakhankar, NOAA-CREST | Download Here |
| A short term rainfall prediction algorithm | Nazario Ramirez, UPRM,NOAA-CREST | Download Here |
| Towards developing a global Inundation/flood monitoring system using ATMS | Kibrewossen Tesfargiorgis, NOAA-CREST | Download Here |
| Stratospheric Aerosol and Gas Experiment (SAGE III) on the ISS | Pat McCormick, Hampton University, NOAA-CREST | Download Here |
| GOES-R ABI sounding ALgorithm Development | Stanislav Kireev, Hampton University | Download Here |
| FPGA Programming for Real Time Analysis of LIDAR systems | Sameh Abdelazim Fairleigh dickinson University | Download Here |
| Limb Scattering Radiative transfer model development in support of Ozone mapping and profiler suite (OMPS) limb profiler mission | Robert Loughman, Hampton University | Download Here |
| Noise reduction in lidar signals using interval-thresholded empirical mode decomposition | Kevin Leavor, Hampton University | Download Here |
| Transport of Asian Dust to the Mid-Atlantic United States, Lidar, satellite observations and PM2.5 speciation | Ruben Delgado, UMBC, NOAA-CREST | Download Here |
| Hurtling over regional observation of extreme weather events while forming partnerships | Mark Arend NOAA-CREST | Download Here |
| Cross Validation of solar radiation using remote sensing equipment and GOES satellite | Hamed Parsiani, UPRM, NOAA-CREST | Download Here |
| Microwave based snowfall rate estimation, Artificial neural network approach | Ali Zahraei, NOAA-CREST | Download Here |
| Improving hydrological modeling in NYC reservoir watersheds using remote sensing evapotranspiration and soil moisture product | Naira Chaouch, NOAA-CREST | Download Here |
| Heat Waves, heat islanda and Global warming. | Steve LaDochy, California State University, Los Angeles, CA | Download Here |
| Classifying Extratropical Cyclone extremes in the Northeast. A probability based approach | James Booth, NASA-GISS, Columbia University | Download Here |
| Delaware Reservoirs, Drought Risk Assessment: A Paleo View | Naresh Devineni, Columbia Water center, Columbia University | Download Here |
| A Simple web based method for scheduling irrigation in Puerto rico | Eric Harmsen, UPRM, NOAA CREST | Download Here |
| Mapping Manhattan's Urban Heat Island | Brian Vant Hull,NOAA CREST | Download Here |
---
LOCATION
The City College Of New York
160 Convent Avenue
New York, NY 10031
CONTACTS
Reza Khanbilvardi
NOAA-CREST Center
The City College of New York
Email: rk@ce.ccny.cuny.edu
Tel: 212-650-8099

Shakila Merchant
NOAA-CREST Center
The City College of New York
Email: merchant@ce.ccny.cuny.edu
Tel: 212-650-8379